IMPORTANT INFORMATION
For early seating (BEFORE 6:30), we allot comfortable dining times as follows;
1 hour & 45 minutes for 1 -2 GUESTS
2 hours for 4-6 GUESTS
2.5 hours for 7 - 8 GUESTS
Should you require more time, please note it with your reservation request and we will be happy to accommodate if possible.
Large Group Dining: 9 to 16 GUESTS
- A credit card deposit of $50 to $100 is required to secure a reservation for 9 to 16 guests.
- The deposit will be easily and fully refunded if the reservation is cancelled 24 hours ahead.
- The restaurant requires to be informed at least 6 hours ahead of reservation time if more than 2 guests will not be showing up for a large group reservation, or a charge of $25 per unoccupied seat will be applied to your bill.
Please call or email Locale King City directly and we will be happy to help you:
locale@rogers.com Call: 905 833-2500

THANK YOU, WE LOOK FORWARD TO SERVING YOU!
Interested in hosting a Private Function or Catering?
In-house or off site catering, Locale is well known for providing successful & problem free planning for private functions & events from beginning to end. Our Certified Chef led kitchen creates unique and seasonally inspired custom menus to suit any occasion, taste and budget. Please email or call to book an appointment with our catering/events manager: 905.833.2500 or email : events@localerestaurants.ca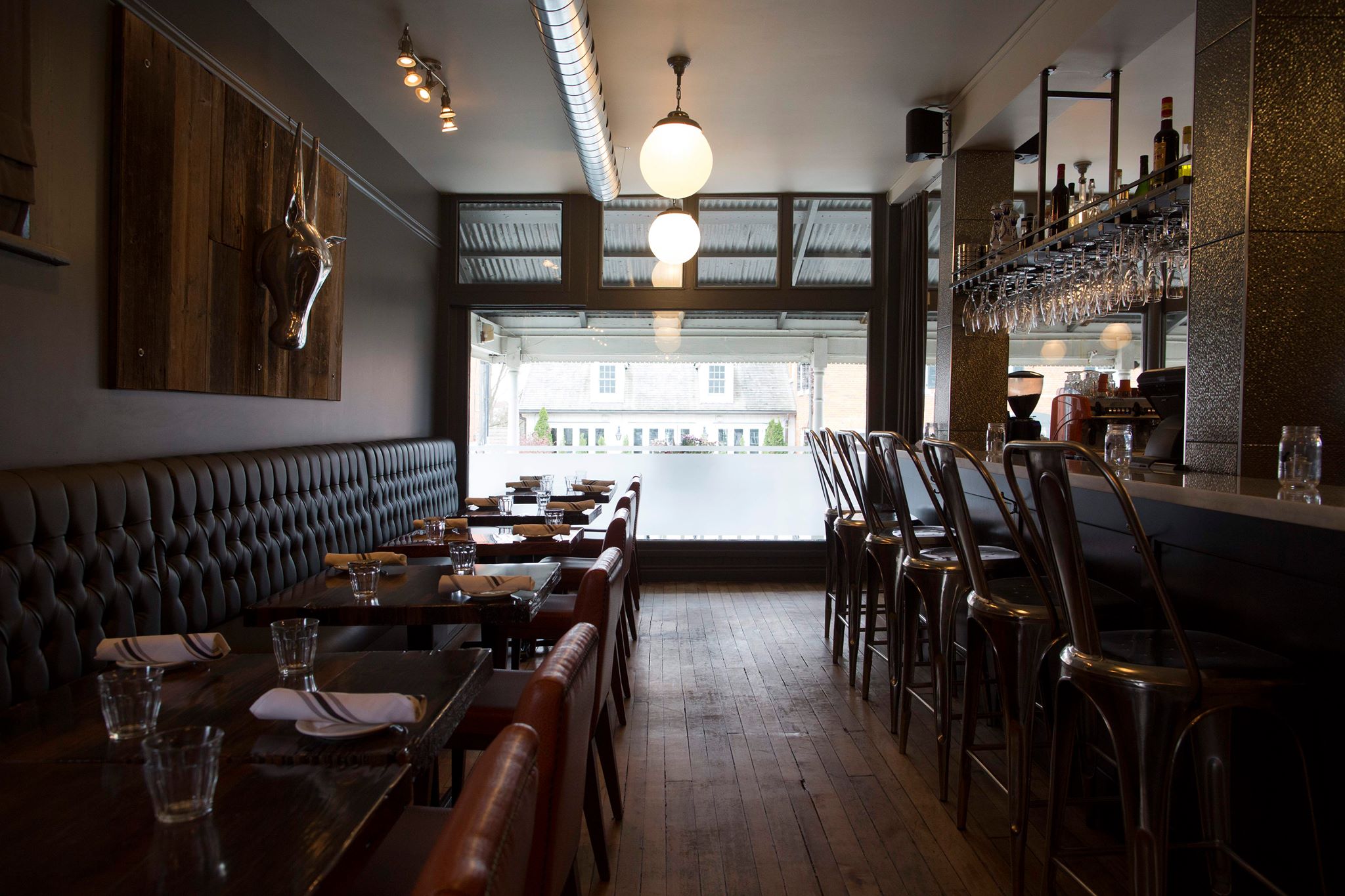 Main Dining Room (75 seats)
Locale is housed in a charming 150 year old building in the heart of King City.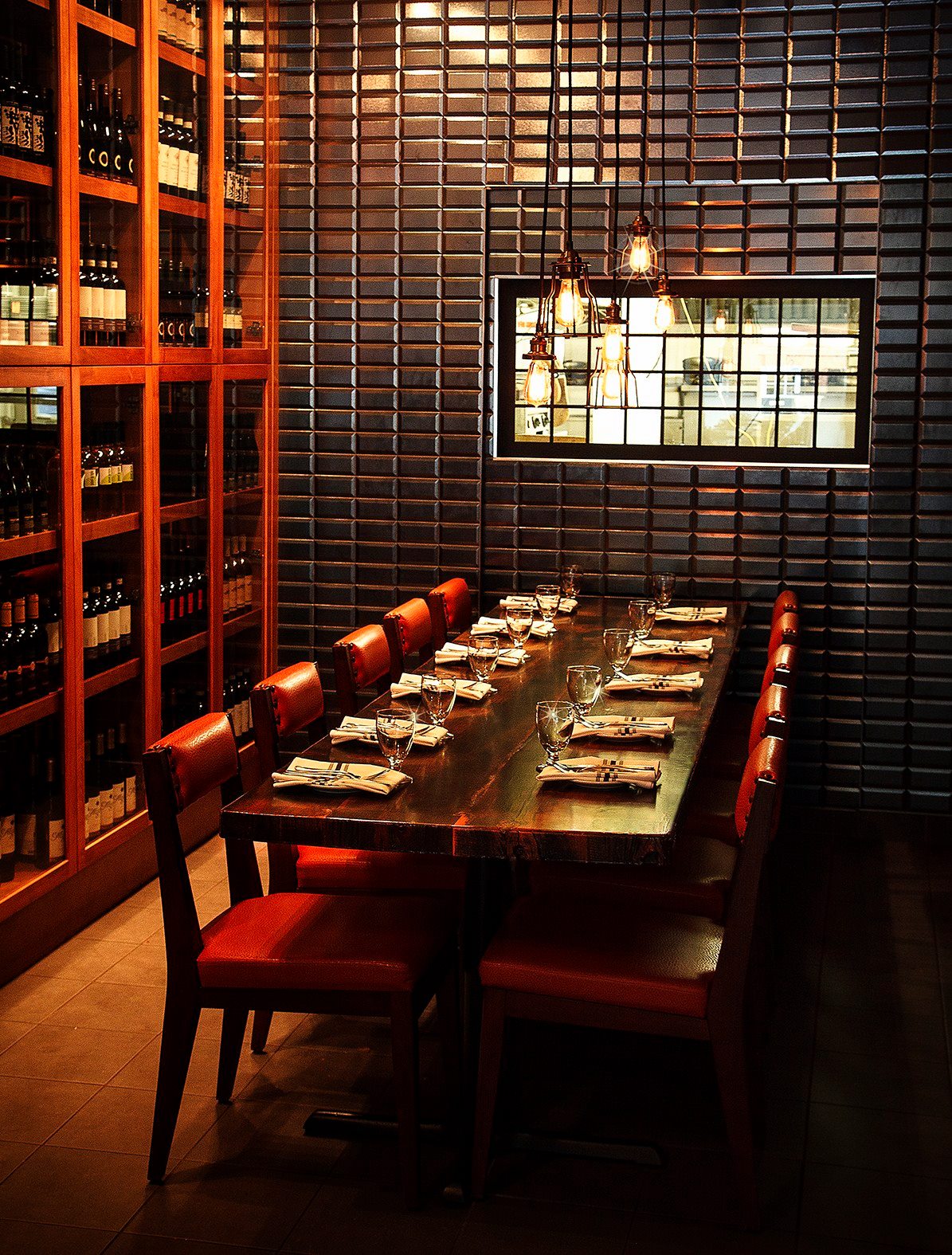 Harvest Table
Our most requested table; made of beautiful barn board; seats 10 guests and is located in a more private area of the main dining room with an exclusive view into the kitchen.
Upstairs Dining Room & Lounge - Bar Area (40 seats)
Our largest table upstairs seats 8 guests. Please request upstairs seating when making your reservation.
Reservations are not taken for the lounge (couch) area. There is live entertainment most Friday & Saturday evenings.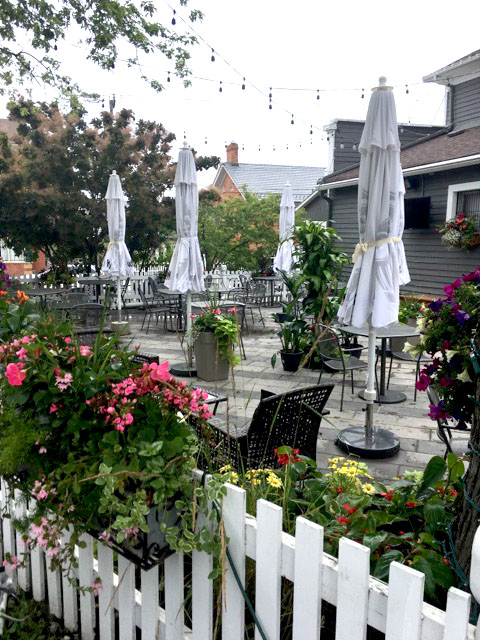 Patio (40 seats)
Reservations are not taken for patio, you are welcome to call ahead to check on what is available. There is live entertainment on patio on most Friday and Saturday evenings.